Description
BST-939 Vacuum Suction Pen with Three Cups
Vacuum suction pen with smart appearance and easy to carry, it is producted by advanced aluminum tube, through manual vacuum can effectively absorb the precision components, the weighting 50grams of SMD parts,etc.
Vacuum suction pen for small economical suction pen, rubber pen body, in line with anti-static specifications, pen body length is 150mm, easy to carry
By manual vacuum suction pen, draw a small electronic parts and products particularly convenient, simple operation, protection devices
Suction Pen configured three kinds of cups, and three kinds of needle aspiration, to meet a variety of operating environments
Sucker diameters:3mm,8mm,15mm
Usage: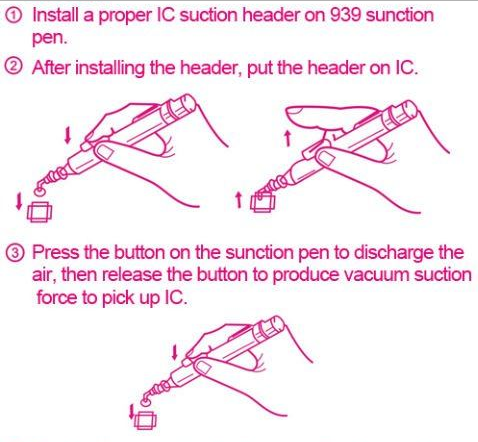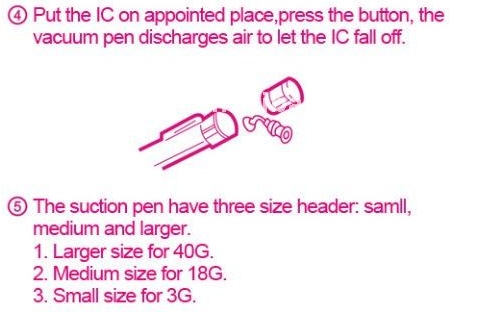 View All
Close
Warranty Information
We offer a 90-Day warranty. The warranty period covers any defects in the material or the workmanship of the product. Warranty does not cover any damage done while using the product. Any product returned within warranty period will be eligible for a refund or a replacement.
View All
Close